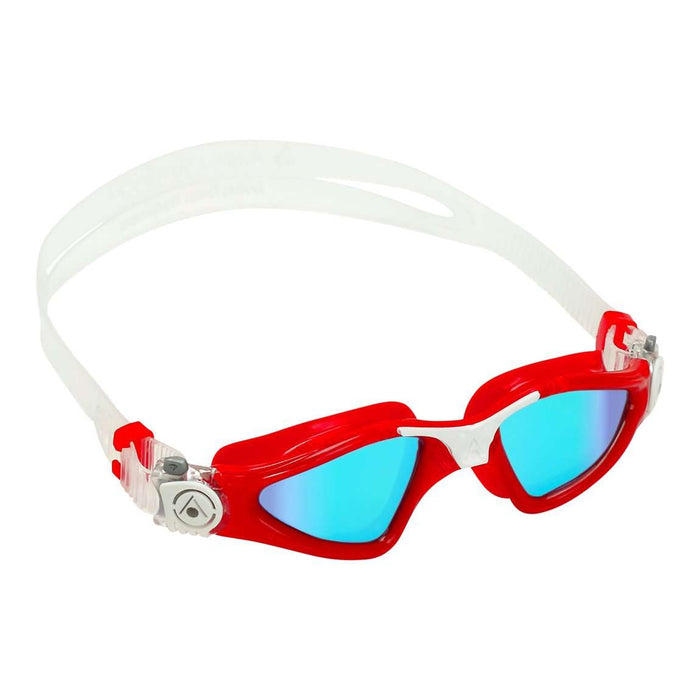 Aqua Sphere Kayenne Blue Titanium Mirror Lens Compact Fit Swim Goggles, Red/White, 191670
Original price
R$ 224,00
-
Original price
R$ 224,00
Aqua Sphere Kayenne Blue Titanium Mirrored Lens Compact Fit Swim Goggles, 191670, Red White

The Blue Titanium Mirrored lens are the highest light filtering lens, good for bright light, sun and glare protection, outdoor swimming.
With its unique, oversized lens design, the Kayenne combines expanded 4-point vision with superior hydrodynamics thanks to its low-profile micro-frame. This combination makes the Kayenne a perfect choice for a competition, whether in a pool or open water. The Kayenne has oversized, ultra-durable Plexisol lens for 4-point expanded, 180° degree visibility. 
The Kayenne Goggles have an updated one-touch buckle with silicone rubber strap which makes fitting easier than ever. Goggles have a stabilizing nose bridge that stays secure and comfortable during your entire workout. Pair these new technologies with Aqua Sphere's standard UV protection, leak resistance, anti-fog and scratch resistant lenses, and the Kayenne is easily the most superior performance swim goggle available.
Model 191670

Oversized, ultra durable Plexisol lens for 4-point expanded, 180-degree visibility
One-touch, Quick-Fit Buckle for perfect fit with simple adjustments - even while wearing
Stabilizing nose bridge keeps fitting secure and comfortable
100% UV protection
Anti-fog and UV lens treatment for long lasting clarity
Silicone strap for comfort and durability
Compact Fit
FINA approved
Lens Features - Titanium Mirrored Lens have enhanced sun and glare protection for maximum visibility in outdoor conditions.
Maximum Light Protection
Boosts Color Contrast
Enhances warm color against blue
light transmission : 18% - 27%
The replacement straps for Aqua Sphere Kayenne goggles are available here