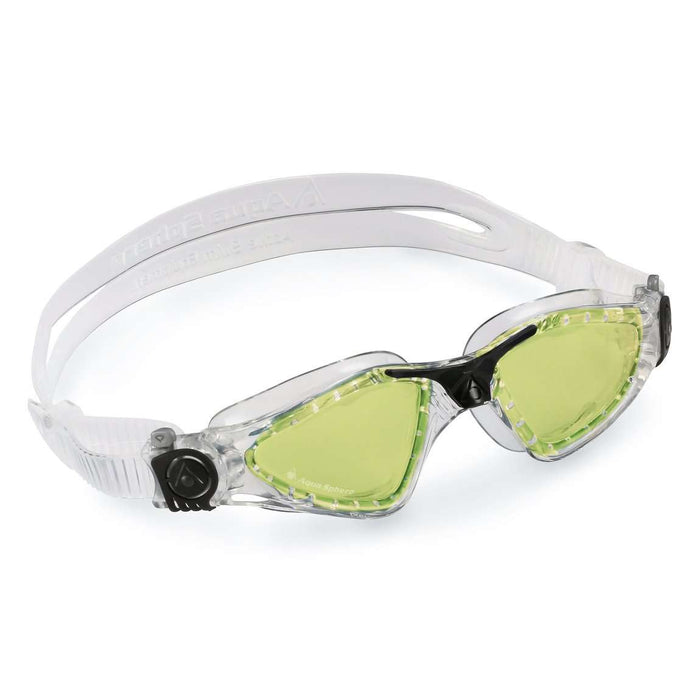 Aqua Sphere Kayenne Clear Swim Goggles with Polarized Lens, Clear/Black
Original price
R$ 197,00
-
Original price
R$ 197,00
With its unique, oversized lens design, the Kayenne combines expanded 4-point vision with superior hydrodynamics thanks to its low-profile micro-frame. This combination makes the Kayenne a perfect choice for a competition, whether in a pool or open water. The Kayenne has oversized, ultra-durable Plexisol lens for 4-point expanded, 180° degree visibility. 
The Kayenne Polarized Goggles have a streamlined design with a low profile micro-frame that keep the goggles close to the swimmer's face, reducing the internal volume for superior hydrodynamics. Used by professional athletes around the world, the Aqua Sphere Kayenne Polarized Goggles are one of the best performance swimming goggles on the market today
Oversized, ultra durable Plexisol lens for 4-point expanded, 180-degree visibility
One-touch, Quick-Fit Buckle for perfect fit with simple adjustments - even while wearing
Stabilizing nose bridge keeps fitting secure and comfortable
100% UV protection
Anti-fog and UV lens treatment for long lasting clarity
Silicone strap for comfort and durability
Polarized lenses offer improved color and depth perception by filtering out the sun's horizontal light rays to eliminate glare reflected off the water, increasing contrast for a sharper and improved vision and reducing eye strain.
Perfect for Open Water & Outdoor Pool Use,

Bright conditions



Greatly Reduces Glare 
Increases Contrast 
Better Vision for Open Water Outdoor Pool Use
Lightweight Plexisol Lenses
Silicone Strap and Gasket
The replacement straps for Aqua Sphere Kayenne goggles are available here