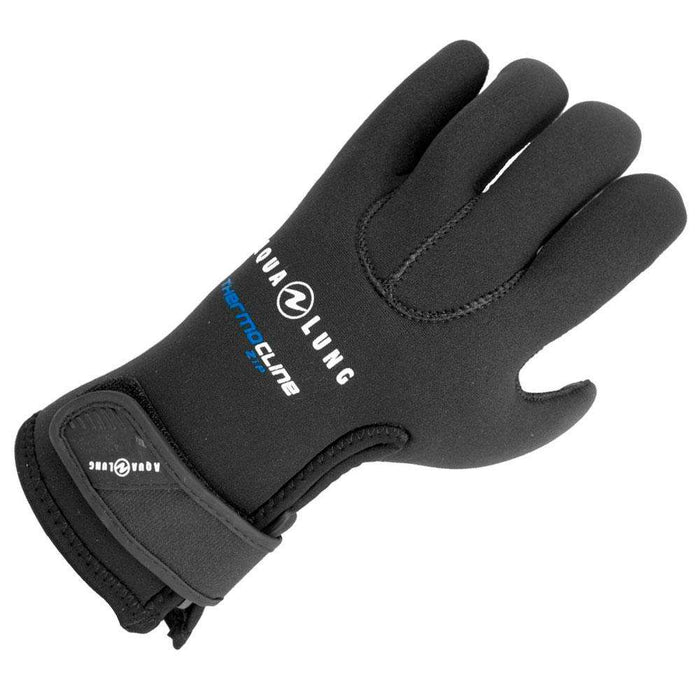 Aqua Lung Thermocline Zip Gloves, 5mm
Original price
R$ 207,00
-
Original price
R$ 207,00
Aqualung Thermocline Zip glove is designed for easy donning and doffing while bobbing in the water before and after your dives.
The zipper closure is 5" (12.7cm) long starting from the cuff and extending over the thumb. The length and location of the zipper is ideal because it releases pressure off of your hand at it's widest point. This reduces suction and also creates a wide opening when pilling the gloves on.

The hook and loop tab is 4.5" (11.5cm) long and can easily be placed into a resting position with the glove unzipped. This helps prevent the tab from becoming a snag hazard. The tab also helps hold the glove open while drying.

The main purpose for the hook and loop tab is to hold the zipper tab in the locked position, and protect the zipper slider/puller while diving. Also If for any reason the zipper is damaged, the glove cuff can still be closed tightly using the hook and loop tab.
Features and specifications
The glove is made of 5mm regular neoprene.
High quality #5 brass YKK zipper prevents corrosion
Glued and blind stitched 2mm neoprene gusset behind the zipper minimize
water exchange
The finger seams are triple glued and blind stitched to reduce water exchange.
Hook and loop tab holds the zipper puller in place and protects the slider
The palm of the glove is silicone printed to increase grip
Aqua Lung gloves size chart