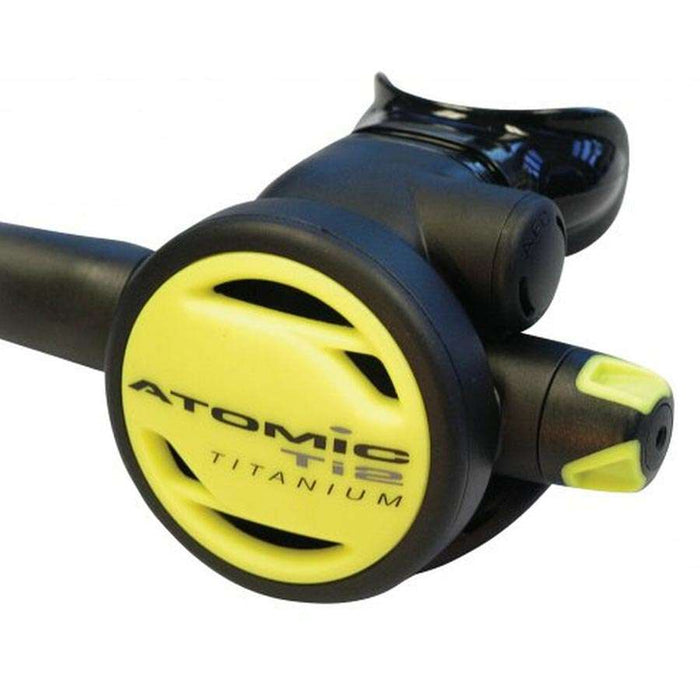 Atomic Ti2 Octopus, Yellow - 36"
Original price
R$ 2.155,00
-
Original price
R$ 2.155,00
R$ 2.155,00
-
R$ 2.155,00
Current price
R$ 2.155,00
The TI2 Octopus provide unprecedented reliability and incredible performance so that you can dive with supreme confidence in any location. This fully balanced octopus regulator has been manufactured with durable and non-rusting Titanium to make it the lightest and the only titanium octopus regulator on the market. This regulator is immune to the performance degrading effects of seawater corrosion.
The Atomic TI2 is approved for non-dedicated EAN use with mixtures up to 40% and the octopus comes complete with a fully balanced chamber on the second stage to ensure supreme breathing in any position.