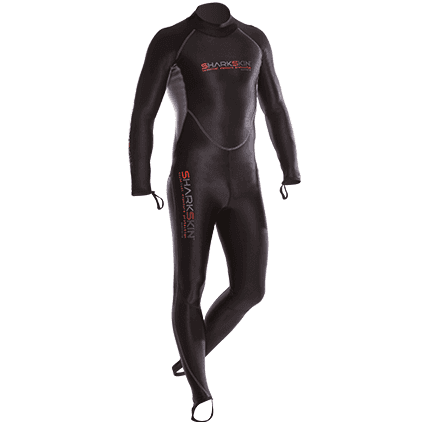 Sharkskin Chillproof Rear Zip Suit - Mens
Sale
Sale
Original price
R$ 1.690,00
Original price
R$ 1.690,00
-
Original price
R$ 1.690,00
Original price
R$ 1.690,00
Current price
R$ 1.485,00
R$ 1.485,00
-
R$ 1.485,00
Current price
R$ 1.485,00
The 1 piece suit provides full body protection from cold, sun and marine stingers. It can be used under an existing wetsuit for extra warmth or can completely replace your wetsuit in warmer waters. It is less buoyant than neoprene so you need less weight, making you more comfortable when snorkeling or diving.
About Sharkskin:
Chillproof is an aquatic specific, windchill proof, 3-layer composite material with the thermal properties of a 2.5 to 3mm neoprene wetsuit that has been developed for watersports athletes.

The comfortable 'hollow fibre fleece' layer is next to the skin and 'wicks' moisture and sweat away from the body to help keep you dry. The second middle 'technical' layer is 100% windproof yet breathes to regulate body temperature while stopping windchill. The third outer layer is a nylon/lycra blend for abrasion resistance and 4 way stretch. It is also UV resistant for sun protection and has a durable water repellent finish (DWR) to provide a protective shell that 'sheds' water.

Sharkskin Chillproof is neutrally buoyant, anti-microbial, odour and itch resistant.
Sharkskin Chillproof Care Instructions are here