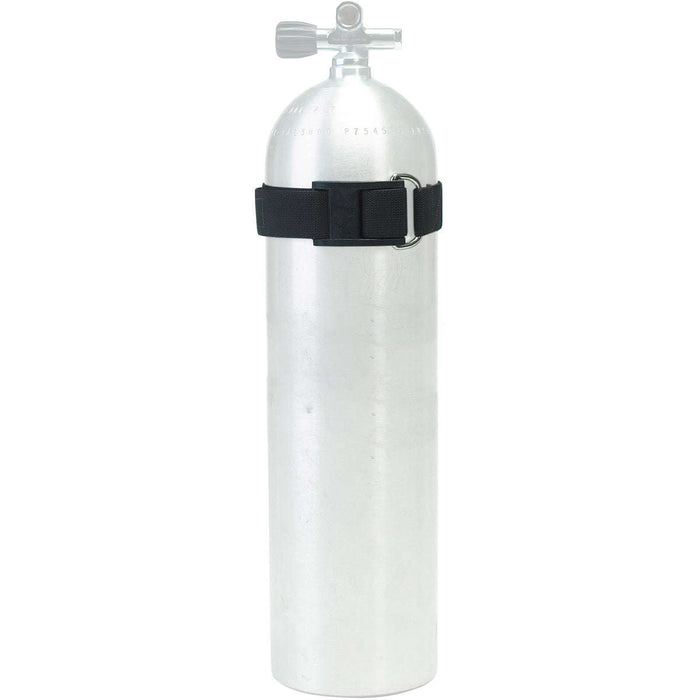 Dive Rite Cam Strap with Plastic Buckle
Original price
R$ 128,00
-
Original price
R$ 128,00
DiveRite Cam Straps with plastic buckle has a standard 2" (5cm) wide with a 36" (91.4cm) nylon webbing length. Cam strap is suitable for cylinders from 6.9" (17.5cm) to 8" (20.3cm) in diameter.
Cam strap comes equipped with a rubber non-slip pad to prevents the cylinder from shifting once the cam buckle has been secured. Excess webbing is secured using hook and loop fastener, which will also prevent the buckle from accidentally coming open.The cam strap webbing has a 7,000 lbs (3,182kg) tensile strength and weighs 7.4 oz (209.8g).
Cam Strap is made in the U.S.A.

Cam Strap w/Plastic Buckle:
Standard 2" (5cm) Wide Nylon Webbing w/36" (91.4cm) Webbing Length
Suitable for Cylinders from 6.9" (17.5cm) to 8" (20.3cm) Diameter
Rubber Non-Slip Pad to Prevent Cylinder from Shifting
Excess Webbing Secured Using hook and loop Fastener
Hook & Loop Prevents Buckle from Accidentally Open
Cam Strap Webbing 7,000 lbs (3,182kg) Tensile Strength
Weight: 7.4 oz (209.8g)
Made-In-U.S.A.