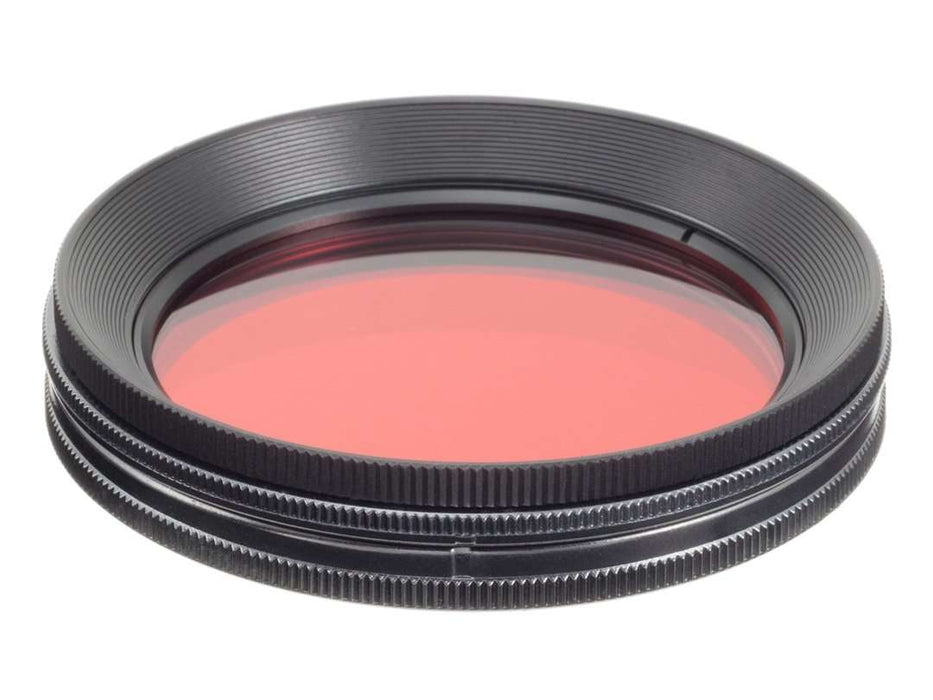 Inon UW Variable Red Filter M67
Sold out
Original price
R$ 951,00
-
Original price
R$ 951,00
The INON Underwater Variable Red Filter M67 is a variable color correction filter to suppress blue cast when photographing/filming without light source.
The combination of two polarizing filters reduces blue and green wave length to suppress blue cast underwater.
Turning front polarizing filter provides wide and seamless adjustment from least to maximum effect where almost all blue and green wavelengths are cut. You can adjust the filter strength depending on depth or water condition like setting minimum effect near the bright surface while using stronger filter setting at depth with insufficient orange or yellow wavelength.
The product is designed to set minimal filter strength to use with external lighting device such as a strobe or LED light. For example, shooting wide angle image with ambient light and stronger filter setting, and use minimum filter strength for a macro imaging to use an LED torch. No need to worry to attach or remove the filter.
Two filters are combined with simple yet reliable bayonet system to separate underwater to escape trapped bubbles in between or clean filters after using easily.
The filter is equipped with highly versatile screw type "M67 Mount"

Specification:
Size: 3.3in / 83.6mm (Diameter), 3.3in / 20mm (Length) 

Weight (air / underwater) : 2.7oz / 77.6g , 1.4oz / 40g

Materials: Polarizing glass, Corrosion resistant aluminum alloy, Poly carbonate