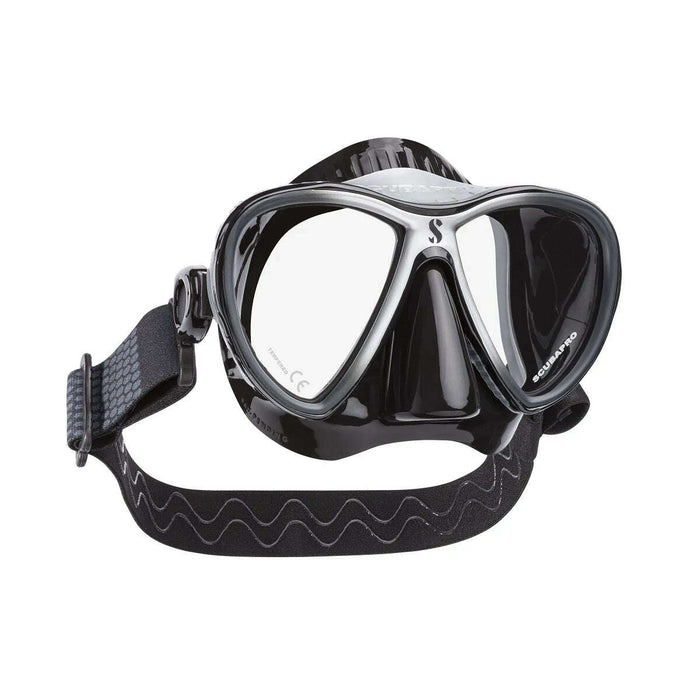 Scubapro Synergy 2 Twin Scuba Mask With Comfort Strap, Clear Lens
Original price
R$ 751,00
-
Original price
R$ 751,00
Scubapro Synergy 2 Twin Clear Lens mask is a superior mask that provides an expansive field of view and comfort.
The ScubaPro Synergy 2 Twin Mask has all the  features you expect on a High Quality Dive Mask. The Mask has a Double Feathered Edge Skirt and a Wide Split Style Silicone Rubber Mask Strap that combine to create a Perfect Seal on the Face. The Dual Tempered Glass Lens Design allows for Maximum Underwater Vision and the Intake of Light. Mask is equipped with an Easy-to-Reach One-Hand Nose Pocket for Ear Equalization which can be utilized even when wearing thick gloves.

The Mask is equipped with Easy to Adjust Swivel Buckle System. Its Low-Profile Low Volume Personality means Clearing-the-Mask is an Effortless Task.
With an ultra-clear glass feathered skirt for maximum comfort and sealing, plus an easy and quick strap adjustment with the Comfort Strap, this mask is perfect for those adventure-seeking divers.
The Mask comes with a Protective Mask Box and is covered by a 12 month limited warranty.