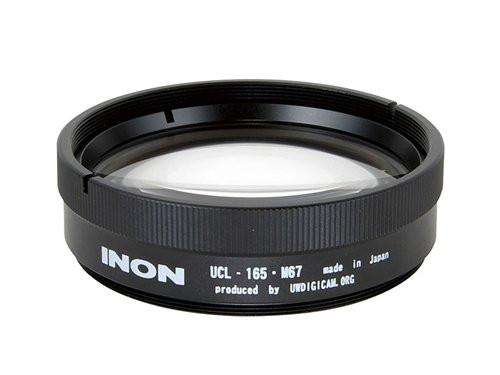 Inon UCL-165M67 Close-up Lens
Original price
$137.95
-
Original price
$137.95
The UCL-165M67 is high magnification close-up lens with 16.5cm focal length to shorten minimum focus distance allowing you to get closer to a subject enabling high magnification close-up above- and underwater photography.
Dual use underwater / land and usable with all zoom range. Even at same shooting distance, it is easy to capture a subject at desired size by adjusting zoom setting.
The lens body has screw mount on its front end to stack other UCL-165M67 for even higher magnification macro imaging.The threaded part has a slit to drain water from gap between two lenses to easily separate combined lens underwater.
Highly versatile screw type "M67 Mount" compatible.
Specification:
Outer diameter / Length: 72mm / 21.6mm (2.8in / 0.9in)
Weight (air / underwater) : 140g / approx.73g (4.9oz / 2.6oz)
Lens construction: 2 elements 2 groups
Focal length (air / underwater): 135.6mm / 165mm (5.3in / 6.5in)
Body material / Finishing Corrosion: resistant aluminium alloy / Rigid black almite
Glass / Coating: Optical glass /
Inner anti-reflection coating
Mount thread diameter / pitch: M67 / 0.75
Depth rating: 60m (197ft)