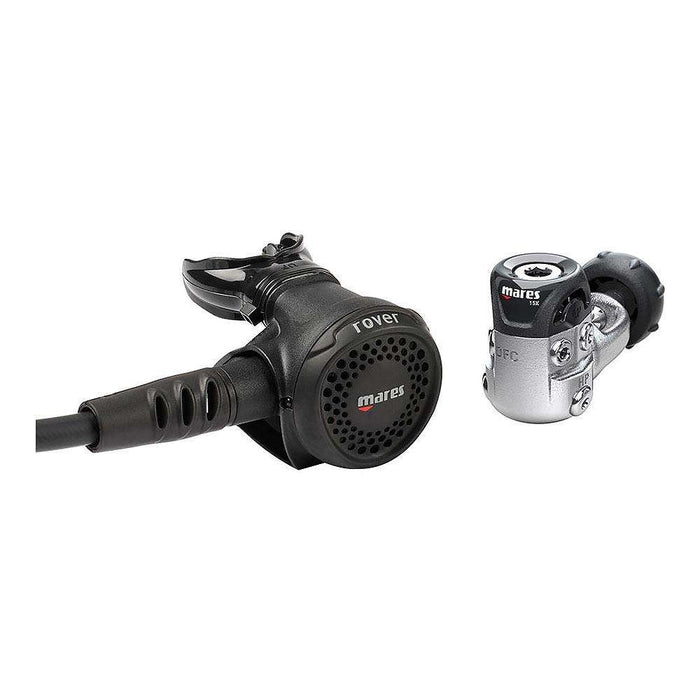 Mares Rover 15X Regulator, Yoke
Sold out
Original price
$245.00
-
Original price
$245.00
he Mares Rover 15X regulator is made for divers who dive on a regular diving trips as it reliable and performs to a high standard. The airflow is maintained by the first stage as it feature a Dynamic Flow Control which increases airflow to the primary so fluttering is reduced. This minimises intermediate pressure drop during inhalation this maximising gas delivery, especially under extreme water conditions. 
The first stage regulator has an Advanced Coating Technology (ACT) which is a coating on the valve which increases the durability by 600%. The first stage also features a Dynamic Flow Control (DFC) which maximises airflow when in the water. This first stage has pre-oriented ports which make the attached hoses sit in a more natural way and more comfortable for the diver. This first stage is a compact size, making it easy to pack to take on a diving holiday.
The second stage regulator is also a compact size which makes it perfect for diving holidays. There is a oversized purge button which can even be used whilst wearing gloves. The Vortex Assisted Design (VAD) with fluid dynamic deflector system delivers excellent and natural breathing at any depth. The rubber hose is preferred material of choice with hoses, due to excellent heat exchange capabilities and superior durability.