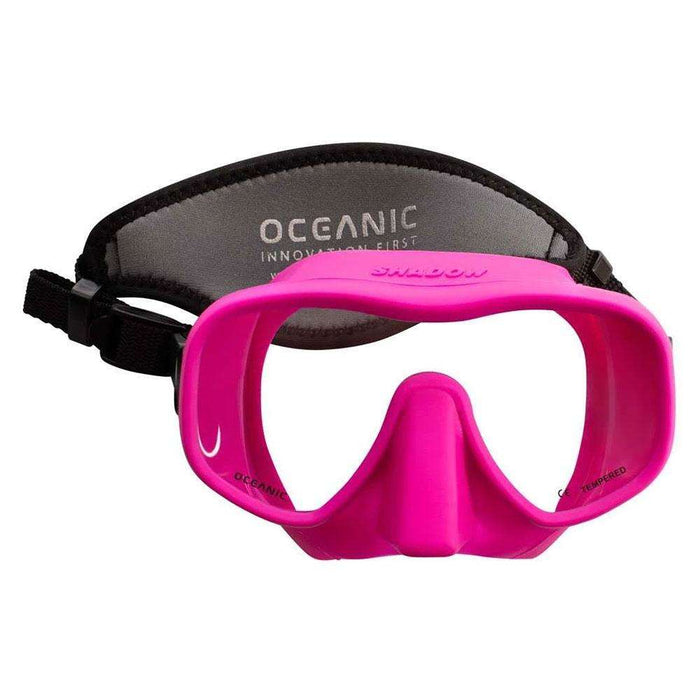 Oceanic Shadow Mask, In Color, Neo Strap
Original price
$89.95
-
Original price
$89.95
Oceanic Shadow Mask are now available in four really cool colors - Pink, Sea Blue, White and Yellow!  The mask features a sleek 100% liquid silicone skirt that attaches directly to the tempered glass lens. No mask frame means the Shadow Mask offers an incredible field of vision and packs flat.
The Shadow has a double feathered edge skirt for a great seal and a large easy to reach one-handed nose pocket for ear equalization that works even when wearing heavy neoprene gloves. The single safety tempered glass lens provides a clear view and the Shadow now includes a neoprene comfort strap that won't get tangled in your hair and the soft neoprene rubber design increases comfort.
The Shadow comes with a mask box.