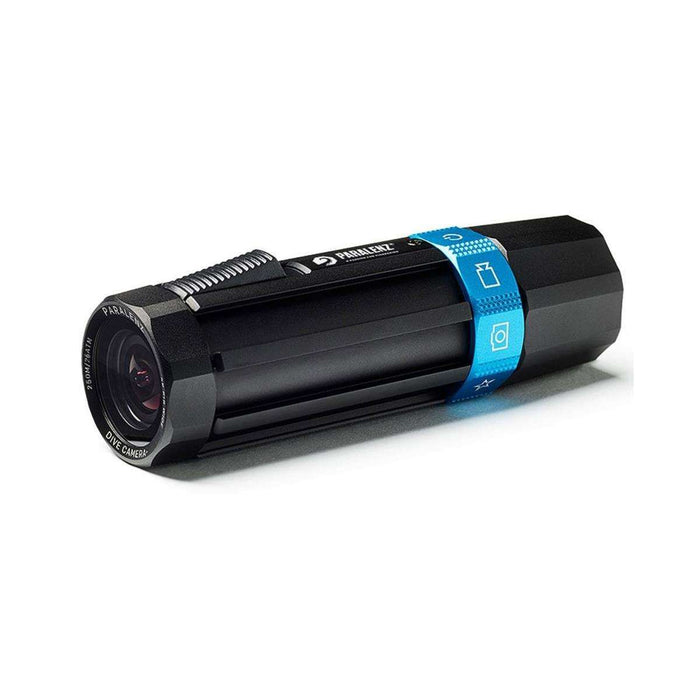 Paralenz Dive Camera Plus
Sold out
Original price
$699.00
-
Original price
$699.00
Paralenz Dive Camera+ is easy to use, extremely durable and makes quality recordings.

• As easy as using a torch
• Full aluminum body and titanium screws
• Depth & Temperature video overlay
• Extra long battery life
• No need for filters or extra housing
• Simple Sharing via mobile app

The Paralenz dive camera just got even more rugged!
Based on feedback from divers all over the world we decided to make the Paralenz Dive Camera even stronger, more durable and with a higher depth rating to 820' - We present the Paralenz Dive Camera+.

Built like a cannonball
To give the divers what they ask for the whole exterior of the camera has now been upgraded to make it even more rugged. The end cap is CNC milled from a single block of extremely strong aerospace grade aluminum, the same material is used for the rest of the housing increasing the depth rating to a staggering 250m (820') Every part also receives an even more corrosion resistant surface and the screws are changed to titanium. The design of the selector ring has been improved to make it simpler and exclude any small parts.

Designed in Denmark tested all over the world
Paralenz Dive Camera is a photographic solution unique to divers and anybody wanting high-quality underwater images and video with the minimum amount of intervention with their equipment, leaving them free to enjoy the experience of diving. It is filled with ground-breaking new features such as DCC, Auto-Record, Depth and Temperature overlay to name a few.

Cooperating with the diver community
As most divers already know, the diving community is incredibly helpful and brings knowledge from all backgrounds and ways of life. This community is what Paralenz is made of! Once you and other divers have sparked improvements and new standards within the underwater camera industry when it comes to toughness and durability.