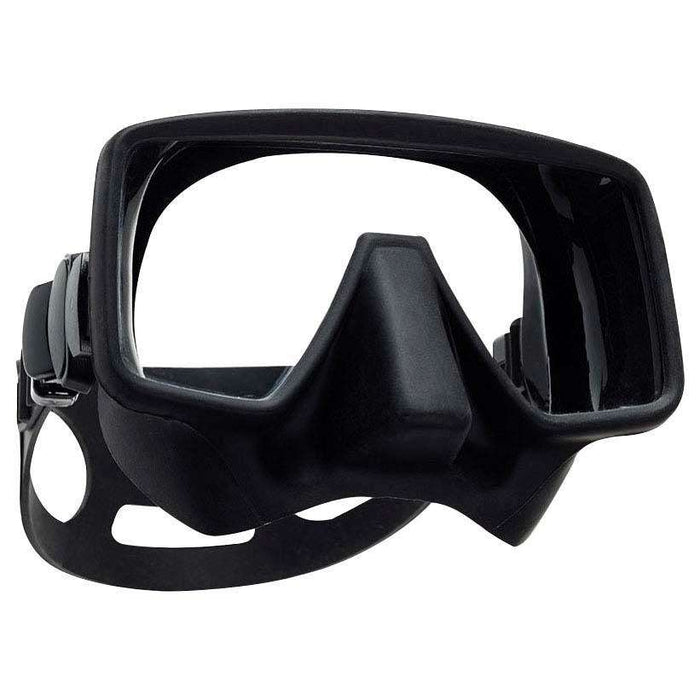 Scubapro Frameless Gorilla Scuba Mask
Original price
$172.00
-
Original price
$172.00
Scubapro Frameless Gorrilla mask is an excellent choice for divers with larger or wider faces.
Scubapro Frameless Gorrilla has a slightly larger and wider lens than the original Frameless mask, and a slightly larger skirt in a matte finish. Both masks share the same classic single lens design and long list of comfort and performance features.
Like on the original Frameless, the soft silicone skirt on the Frameless Gorilla  is comfortable yet durable, and the double-edge seal feels good against the skin. The buckle system is easy to use and allows for quick adjustments. Buckles attach to flexible tabs on the skirt; this optimizes strap angle when dialing in fit. The wide headband spreads the load on the back of the head, greatly enhancing comfort.
High-impact polycarbonate frame delivers durability and strength.S
Slightly larger double-seal matte skirt creates a comfortable, watertight seal on larger faces.
Traditional buckles attach to the skirt, enabling the mask to be folded flat for traveling.
Wide headband allows for a comfortable fit against the back of the head.