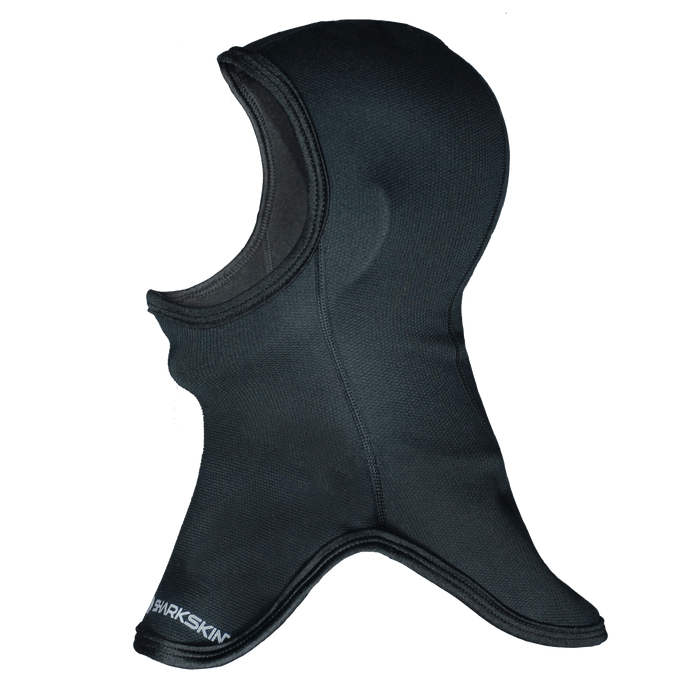 Sharkskin Titanium Chillproof Hood
Original price
$59.95
-
Original price
$59.95
Sharkskin Titanium hoods are made from Chillproof Titanium (titanium far infrared) garments that provide maximum warmth. This new fabric adds TiFIR technology to the original Chillproof fabric for even more warmth along with the associated health, performance and recovery benefits of far-infrared.

A revolution in thermal protection providing all the properties of traditional Chillproof plus the added benefit of titanium nanotechnology that both captures and generates far infrared radiation to generate heat and provide regenerative benefits.

More than 25% of body heat is lost through the head and extremities of the body. This hood design provides the best insulation and protection for cold dives and activities. It can even be worn under a conventional neoprene hood for extra warmth, and is flexible enough to slide off if required and still be comfortable.

Titanium garments are windproof, lightweight, neutrally buoyant and provide the warmth of a 4 to 5mm traditional wetsuit.
Technical Specifications:

Titanium Far Infrared nanotechnology
Breathable 10K+ membrane
100% windproof
High quality abrasion resistant outer
4-way stretch for flexibility
Neutrally buoyant
Hollow fiber fleece
Dries quickly when being worn
Water repellent DWR treatment
Anti-microbial for odor resistance