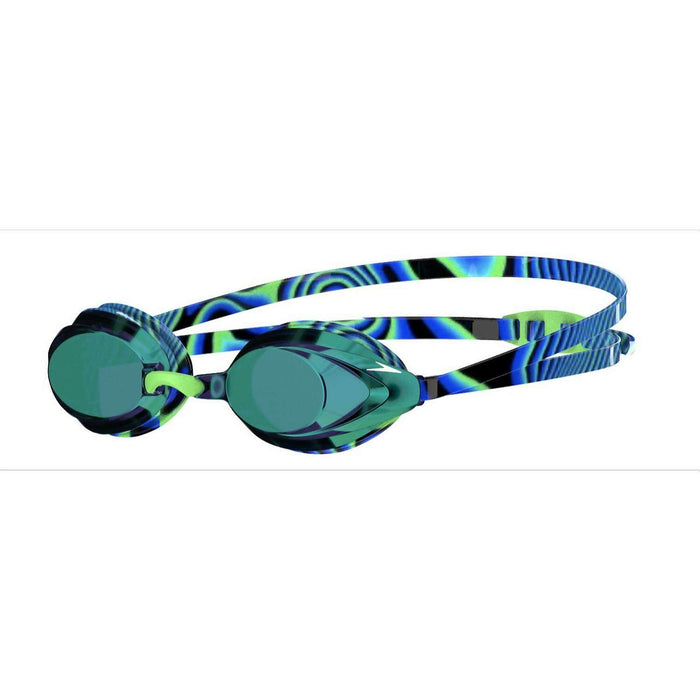 Speedo Vanquisher 2.0 Mirrored Limited Edition Swim Goggles
Original price
$32.00
-
Original price
$32.00
Vanquisher 2.0 Mirrored Limited Edition Goggle
Introducing the Vanquisher 2.0 Mirrored Limited edition google: making swimming more exciting with its funky Speedo prints, and guaranteed not to fade away anytime soon! Show 'em your moves and express yourself with style!
The performance-enhanced Vanquisher 2.0 goggle allows you to stay focused on the race. Featuring a low profile and snug inner eye fit, this competition essential offers the widest panoramic view available and has anti-fog lenses with UV protection so you can see clearly and safely.
the Speedo Vanquisher 2.0 Mirrored Goggle has great peripheral vision and adds ultra glare-reducing mirrored coating, all in Speedo's classic Vanquisher fit. Includes 4 Nosepiece Options for a customizable fit.

Details:
G.O. FIT System : Inner Eye Fit
Gasket rests snugly and securely in the eye socket.
Widest panoramic lens, UV protection with anti fog.
Cushioned silicone seals.
4 interchangeable nose pieces.
100% PVC free & Latex free.
Mirrored lenses help reduce glare.