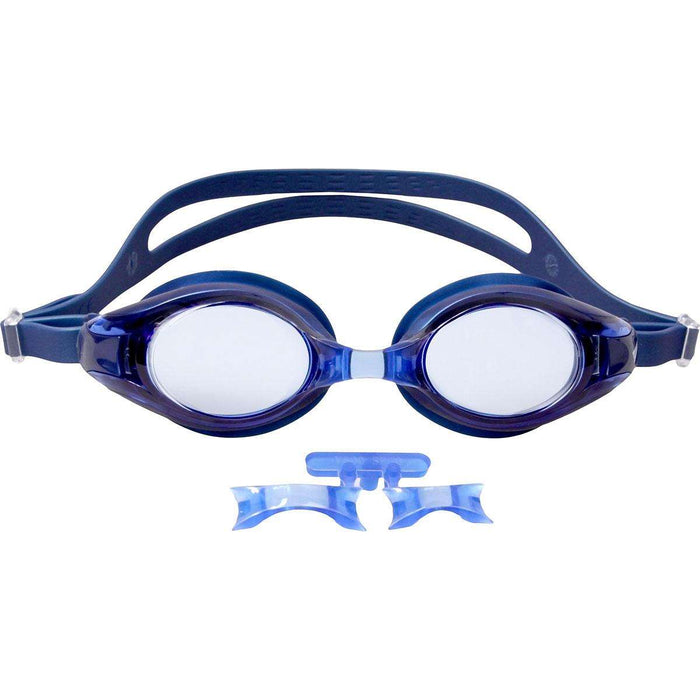 View Swim V-500 Platina Swim Goggles
Original price
$14.95
-
Original price
$14.95
Spring-like flexible side clips enable View V-500A Platina goggle to absorb external shocks. The design allows for great stability and comfort on the face. Newly designed silicone strap with varying thickness make this goggle easier to remove and more comfortable. Dimpling added to the back of the strap further prevents the strap and goggles from slipping. Interchangeable side clips have been introduced to be more quickly and easily adjusted and can be adjusted to any strap length needed.
This versatile goggle is available with the VC-510A VIEW Rx corrective lens system in a wide range of +/- diopters.
Super Anti-Fog
VIEW's Super Anti-Fog treatment provides long-lasting protection against fogging caused by perspiration and heat. Wetting the inside of the lenses before use creates a film of water that ensures a clear field of view and allows the treatment to work effectively.

T.P.E. Seal
VIEW's hypo-allergenic T.P.E. seals provide maximum comfort and water-tightness over extended periods of use. The T.P.E. seals are not sensitive to the skin and are able to be manufactured in numerous color combinations, unlike surgical grade silicone.
UVCUT
VIEW's UV Cut technology provides superior protection from harmful ultraviolet (U.V.) rays. Increasing exposure to U.V. rays which damage the skin and eyes has become a serious problem. U.V. protection provides greater eye protection during outdoor use.
Silicone Strap
VIEW's high grade silicone straps offer the softest, most pliable and longest-lasting straps available on the market today. Surgical grade silicone is non-allergenic and resists stretching and fatigue from prolonged use in chlorine.
Corrective Lenses
The VIEW corrective lens system is offered on several styles of goggles. This unique system allows the user to choose right and left lens powers in both +/- diopters for maximum flexibility and for a custom fit. VIEW was the first manufacturer to pioneer this design.
Super Anti-Fog treatment 
UV Cut protection 
Silicone Split Strap 
Cushion seal type face pad 
Simple conversion to VC-510A corrective lens 
VPS-500A replacement parts kit available