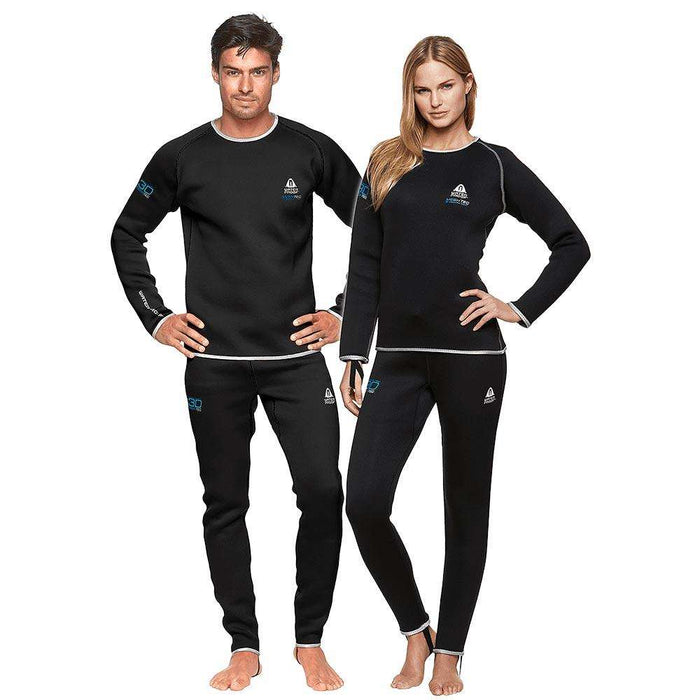 Waterproof Meshtec 3D Shirts, Female
Original price
$159.95
-
Original price
$159.95
INSULATING 3D MESH UNDERGARMENT, Shirts (Top)
Developed from the Waterproof patented 3D Mesh lining in the D1 Hybrid Drysuit. This 3D MeshTec two piece underwear enables all divers, regardless of Drysuit Brand or type, to experience the remarkable feeling of a warm and dry dive this exceptional, patented material offers.
The two-piece 3D MeshTec underwear constructed with a stretchy 3mm non compressing mesh that has a snug fit for easy donning. The mesh does not compress so the air in your drysuit will flow freely when you move, and this will help to keep an even average temperature all around you.
Since the mesh always will provide a distance between you and the outer shell of your drysuit, there will be no separate cold spots or areas which normally make you feel uncomfortable. It will help you stay warmer and more comfortable than you have ever experienced. The top part is extra long in the back to avoid gaps, and the stitching is designed to prevent skin abrasion.
CONSTANT DISTANCE INSULATION - The nylon springs in the 3D mesh fabric keep the inner and outer layer apart under pressure, creating an insulating constant volume.

Long Tail - The top part is extra long in the back to avoid gaps and gives double padding and insulation at the weight belt position.

Thumb and foot loops