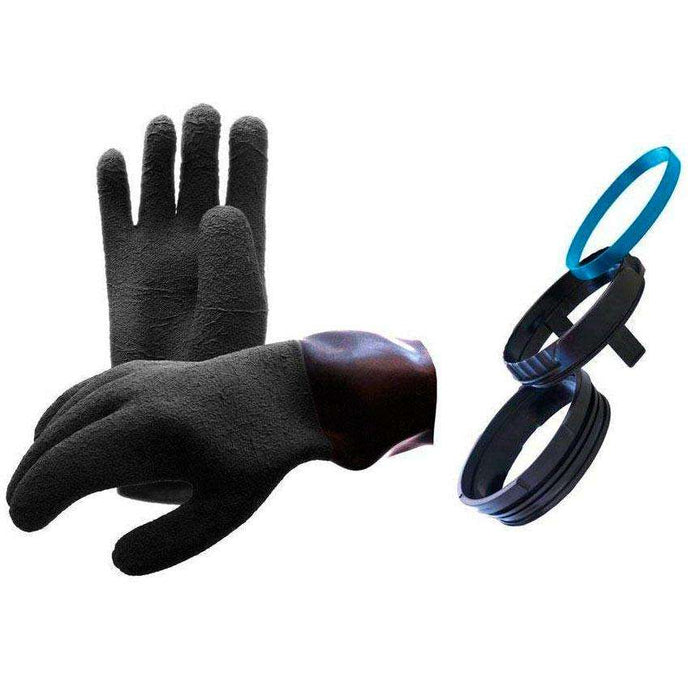 Waterproof Dry Glove Ring System: gloves, rings and liners, for ISS suits
Original price
R$ 922,00
-
Original price
R$ 922,00
Antares System
Oval Dry Glove System Kit
The most slim and comfortable Dry Glove System ever fielded! ANTARES is a follow up of the Modular Quick Change Solution QCS Oval and is designed with oval rings with minimal volume and ergonomic design. This gives the diver a slim, comfortable and ergonomic Dry Glove System. The design follows the arm, wrist and hand anatomy and the system feels like a natural component on the drysuit.
A very comfortable Latex DryGlove with an anatomical design with pre-bent fingers and the thumb at the right place. The hand part has a Heavy Duty surface treatment that enhances grip and durability. Inner gloves ensure a warm and comfortable feel.
Complete kit for two hands. Includes silicone seals.
The Antares system fits all Waterproof ISS suits without any modification except the size 3XL/t+. (3XL/t+ has larger wrist rings and is NOT compatible with Antares.)

Includes the parts shown:
1) Latex Dry Gloves HD
2) Inner thermo gloves
3) Oval Stiff Ring
4) Oval Glove Ring
5) Oval Spanner Ring and additional rings for use with non-Waterproof systems. 1 pair (L/R)