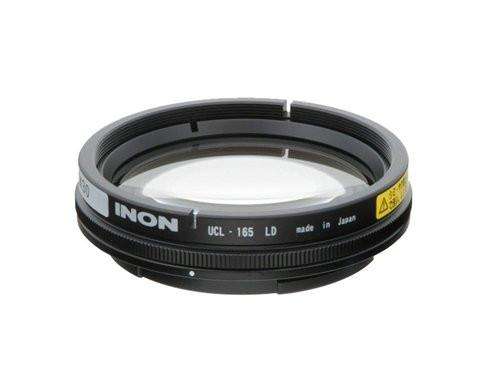 Inon UCL-165LD Wet Macro Close Up Diopter Lens for 28LD Mount
Sold out
Original price
$149.95
-
Original price
$149.95
The UCL-165LD is high magnification close-up lens with 16.5cm focal length to shorten minimum focus distance allowing you to get closer to a subject enabling high magnification close-up above- and underwater photography.
Dual use underwater / land and usable with all zoom range. Even at same shooting distance, it is easy to capture a subject at desired size by adjusting zoom setting.
The lens body has screw mount on its front end to stack UCL-165M67 for even higher magnification macro imaging.The threaded part has a slit to drain water from gap between two lenses to easily separate combined lens underwater.
Lockable bayonet mount INON "28LD Mount" compatible. Easy, speedy yet reliable installation on "28LD Mount Base" can be obtained.
The UCL-165LD is attached on compatible camera / housing via "28LD Mount Base" which is exclusively designed for each housing.
Model UCL-165LD
Outer diameter / Length 75.2mm / 21.9mm (3.0in / 0.9in)
Weight (air / underwater) 133g / approx.72g (4.7oz / 2.5oz)
Lens construction 2 elements 2 groups
Focal length (air / underwater) 135.4mm / 165mm (5.3in / 6.5in)
Body material / Finishing Corrosion resistant aluminium alloy / Black hard alumite, Polycarbonate etc.
Glass / Coating Optical glass / Inner anti-reflection coating
Mount System INON 28LD Mount
Depth rating 60m (197ft)